Date Published: 04/07/2023
Lora Parahovnik featured among 2023 Women Who Mean Business by OBJ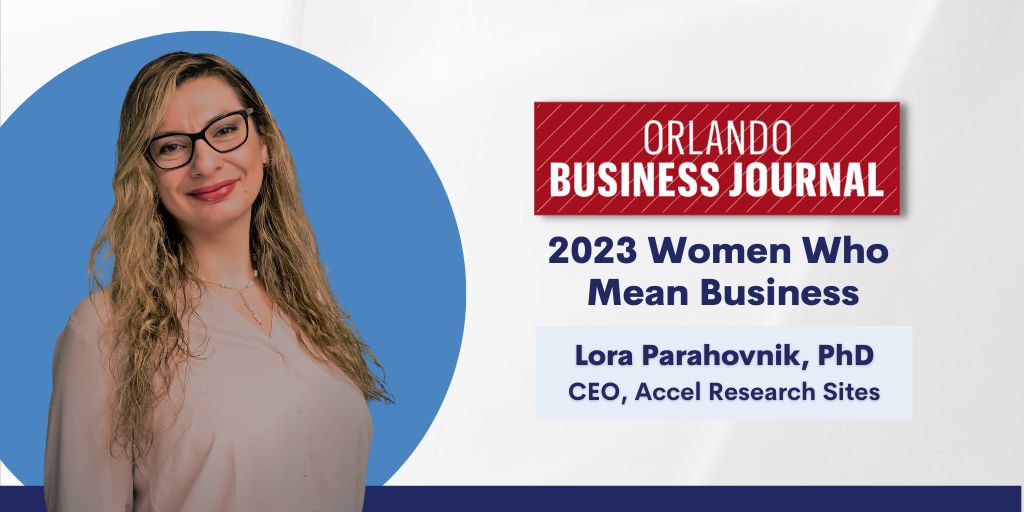 Lora Parahovnik, CEO of Accel Research Sites, was chosen as one of Orlando Business Journal's 2023 Women Who Mean Business. The Orlando Business Journal published a feature on Parahovnik and Accel's successes since she joined the company.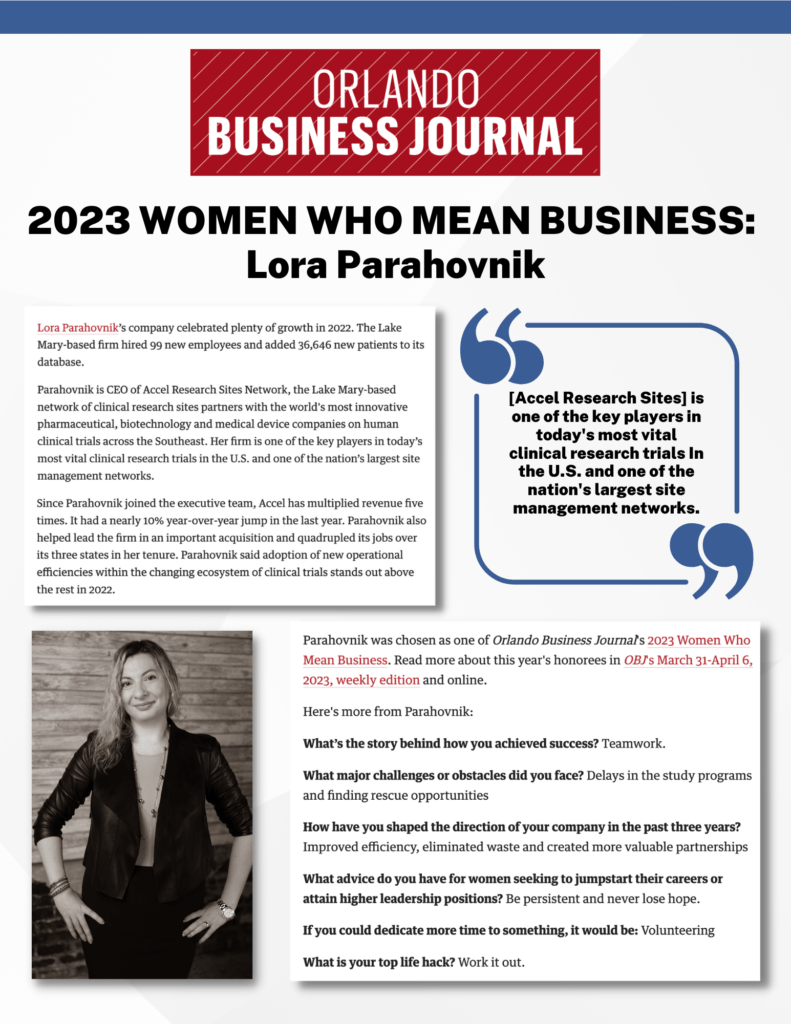 Read the full story here.
Ready to be part of healthcare history? Find the right clinical trial for you.