Date Published: 04/18/2023
Accel Research Sites Network acquires 2 new locations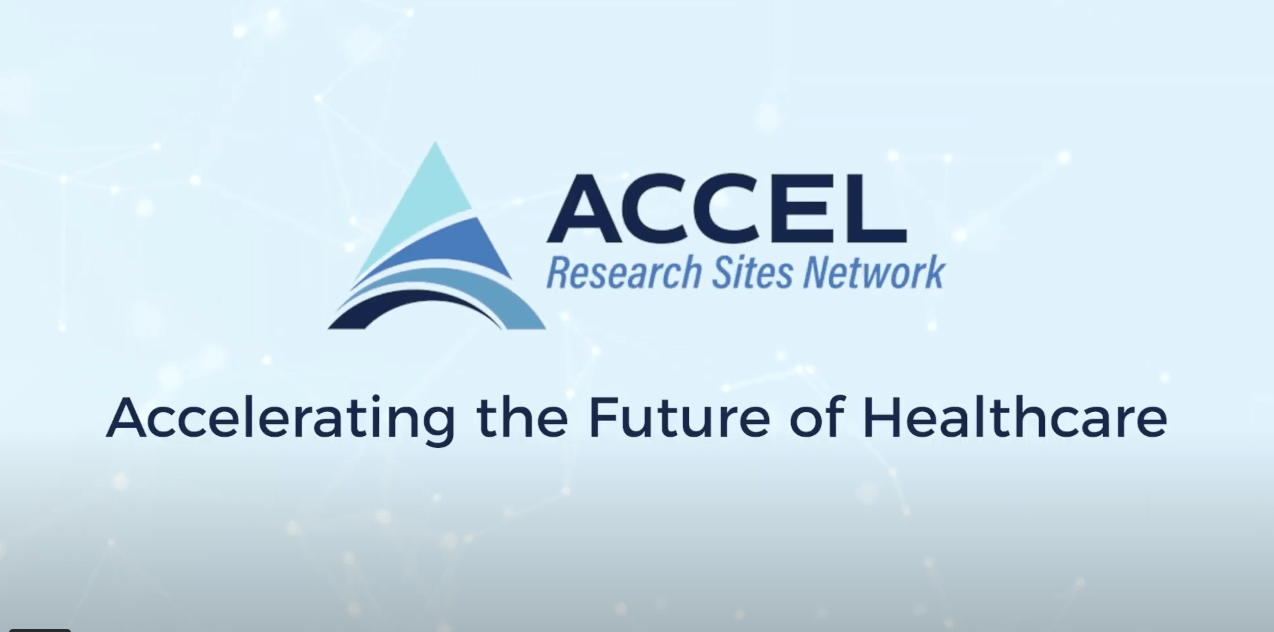 Clinical trial leader will now serve Ormond Beach, Edgewater in Florida
Accel Research Sites Network has always been dedicated to bringing innovative treatments to a wide variety of patients through cutting-edge clinical trials. The company will now be able to serve an even larger population, expanding its community reach and driving healthcare forward everywhere.
The clinical trial leader today announced the acquisition of two new site locations in Ormond Beach, Fla., and Edgewater, Fla. The sites—Ormond Medical Arts (OMA)-Pharmaceutical Research Center, formerly Complete Health Research—will now be known as Accel Research Sites Ormond Beach and Accel Research Sites Edgewater.
The two new sites will add to the network for a total of 25 sites across three states in the Southeast.
"Our mission and vision centers around patients, partners and people," said Lora Parahovnik, CEO of Accel Research Sites. "We are thrilled that the addition of these sites means we will be able to work with outstanding providers, deepen our already talented team, and most importantly, reach even more patients in communities who can benefit from innovative treatment and research."
The new sites have expertise in clinical trials for women's health, migraine, dermatology, osteoarthritis, blood/specimen collections, pulmonology, diabetes, hypertension, and hyperlipidemia. Both sites have access to a local lab and two area imaging facilities for CT, DEXA, mammogram, ultrasounds and X-rays. They also have capabilities for infusions at the Edgewater location.
The acquisition also means the addition of six experienced principal investigators to the Accel team, as well as clinical staff members to support operations.
Both sites are strategically placed in the greater Central Florida area close enough to be supported by Accel's central functions, but still mean Accel will have the chance to serve expanded patient populations in Florida. The Edgewater site, particularly, is strategically placed to provide exciting treatment options to a community that might not otherwise have access.
The acquisition is the latest in Accel's efforts to expand care. Over Parahovnik's tenure, the company has tripled its locations, servicing an area of Florida across the I-4 corridor, as well as offering several locations in the Birmingham, Ala., and Atlanta, Ga., areas.
Ready to be part of healthcare history? Find the right clinical trial for you.