Date Published: 04/27/2023
Accel to celebrate new St. Petersburg-Largo Location with ribbon-cutting, open house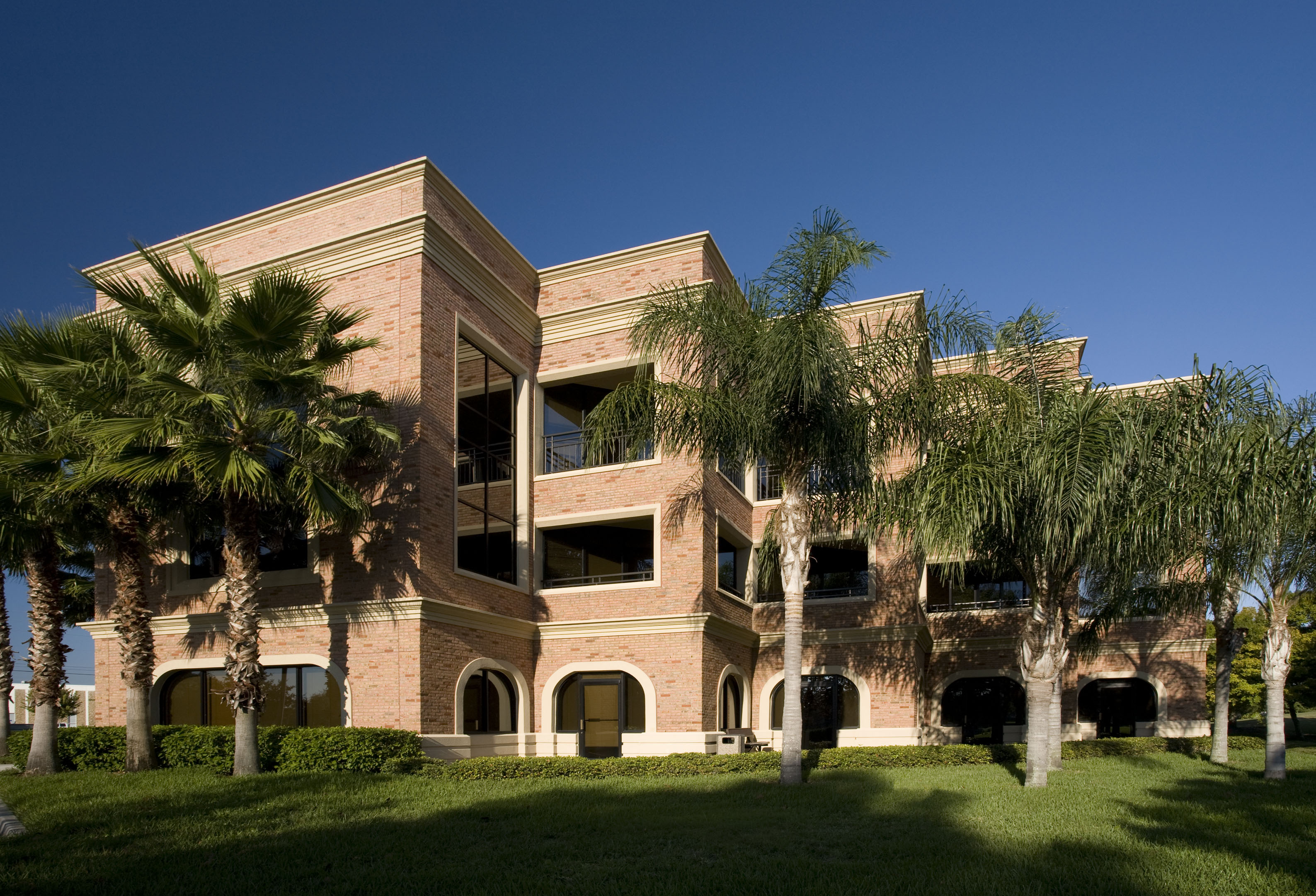 Last month, we at Accel Research Sites Network were thrilled to announce the opening of our new St. Petersburg-Largo Location. Now, we are excited to share that we will celebrate the opening with an open house, ribbon cutting, tours and more.
We invite our friends, partners, and community members to join us at 11 a.m. on May 5, 2023, at the new site located at 8250 Bryan Dairy Road, Suite 200 in Largo.
The Pinellas Park/Gateway Chamber of Commerce will assist with the ribbon cutting at 11:30 a.m. Accel's senior leadership will be in attendance and available for interviews.
The site combines the former St. Petersburg and Tampa units into an improved and expanded facility, offering patients a powerhouse of resources for vaccine, central nervous system, psychiatric, and internal medicine trials and advancements.
In addition, the new facility offers important phase I capabilities with four state-of-the-art patient rooms that will allow for overnight observation.
The new location is now open and accepting patients. To RSVP for the event, call (727) 347-8839.
For more information about Accel Research Sites Network or to sign up for a clinical trial, visit https://accelresearchsites.com/.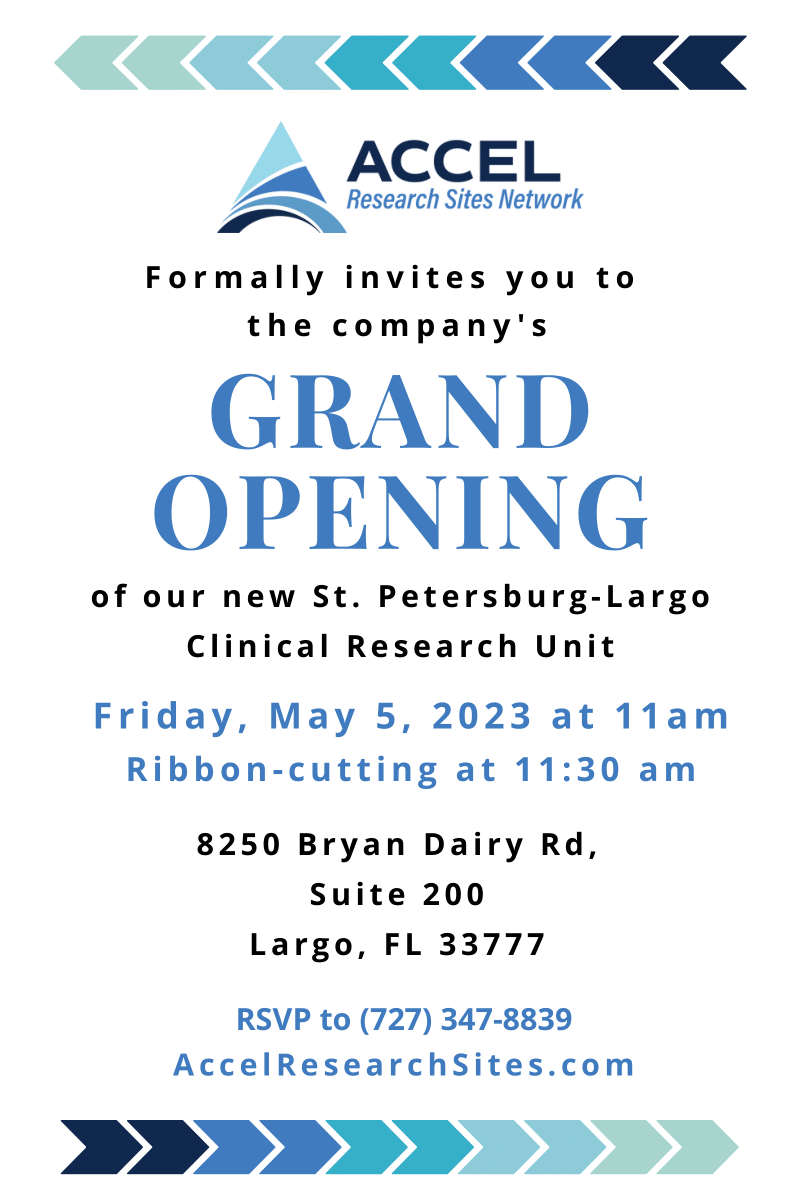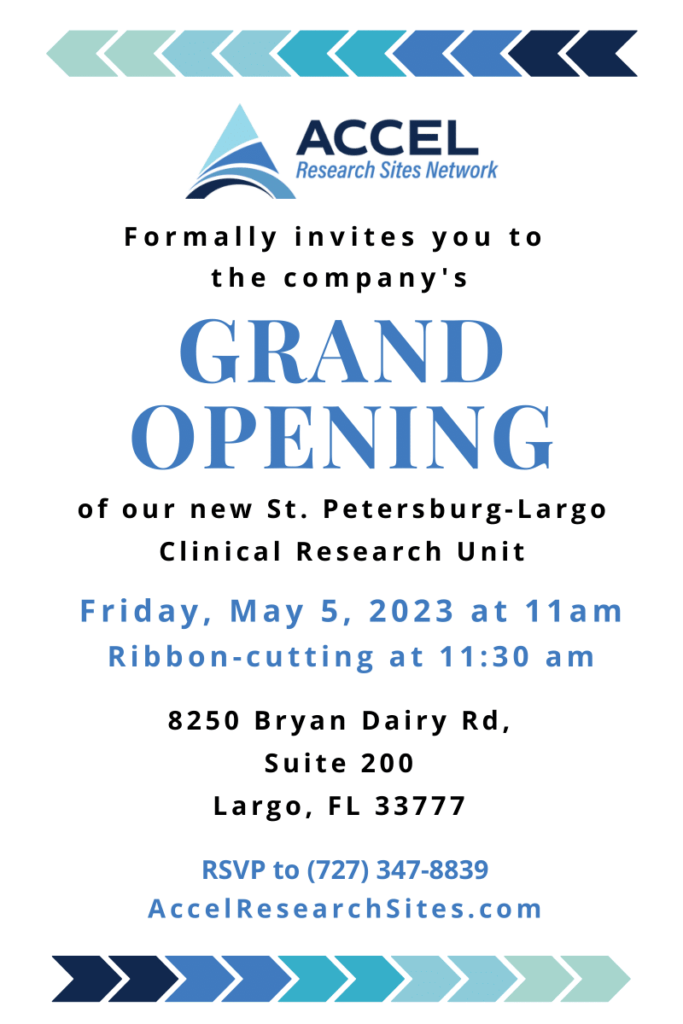 Ready to be part of healthcare history? Find the right clinical trial for you.