Date Published: 09/09/2022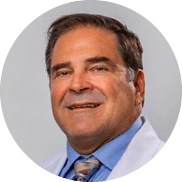 Dr. Bruce G. Rankin is the Medical Director at Accel Research Site Deland, which conducts Phase 1-4 clinical trials. He has been in medical practice in the Deland area for over 35 years and has served as an investigator with Accel Research Sites since 1998 during which time he has conducted over 500 clinical trials. His experience includes trials for vaccines, Alzheimer's, diabetes, cardiovascular, neurologic, arthritis, infectious disease and pain treatment indications.
Dr Rankin is a Fellow of the American College of Osteopathic Family Physicians (FACOFP), certified clinical investigator by the Association of Clinical Research Professionals (CPI), and is a diplomate of the National Board of Osteopathic Medicine. He has served as past Chief of Staff at Florida Hospital Deland and is past President of the Florida Society of the American College of Osteopathic Family Physicians (FSACOFP). He is a Florida Delegate to the American Osteopathic Association (AOA) and serves on the Executive Board for the Florida Osteopathic Medical Society (FOMA). He was awarded Physician of the Year from FOMA in 2022.
Ready to be part of healthcare history? Find the right clinical trial for you.