Date Published: 09/09/2022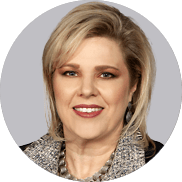 Dr. Diane Ryder Counce is a principal investigator in the Accel Research Sites Network. She is also a physician and medical director at Neurology & Neurodiagnostics of Alabama, LLC. She has been with Accel Research Sites since 2019 and has completed six neurology clinical trials.
Dr. Counce serves as a neurology consultant with MedPlex Injury in Birmingham. She has also been a member of the ProAssurance Companies' Regional Advisory Board and has been the Alabama medical director for Ambulatory Video EEG Monitoring, Alliance Family of Companies since 2019.
She is a member of the American Academy of Neurology, American Society of Neuro Imaging, National Headache Foundation, and American Headache Society. She is certified in Neuroimaging and Headache Medicine from the United Council for Neurologic Subspecialties. Dr. Counce has been published extensively in prestigious medical journals, serves on advisory boards for nearly a dozen different pharmaceuticals and speaker boards for six pharmaceuticals, and has received numerous awards.
Ready to be part of healthcare history? Find the right clinical trial for you.