Date Published: 09/09/2022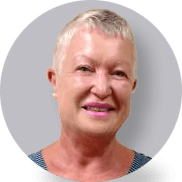 Dr. Eva-Maria Heurich is a principal investigator at Accel Research Sites' Maitland location and a board-certified family physician. She has conducted clinical research since the 1990s and has worked on more than 300 studies, including those on osteoarthritis, pain management, diabetes, and mental health.
Dr. Heurich previously worked as an investigator at Florida Hospital in Orlando. She worked on the landmark ALLHAT Trial, which helped to establish the standard of care for hypertension.
Dr. Heurich is a senior physician affiliate member of Cenegenics Age Management Medicine and holds memberships with the American Academy of Family Physicians, Florida Academy of Family Physicians, and Florida Osteopathic Medical Association. She is a fellow of the American Academy of Family Physicians and serves on the Association of Clinical Research Professionals (ACR) CPI Task Force. She is also certified in Age Management Medicine.
Ready to be part of healthcare history? Find the right clinical trial for you.