Date Published: 10/11/2022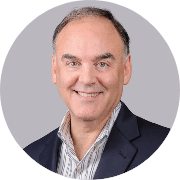 Dr. Marshall L. Nash is chief principal investigator at Accel Research Sites-NeuroStudies Decatur location. Dr Nash also serves as Medical Director for the NeuroStudies subnetwork within Accel Research sites.
Dr Nash has been a certified principal investigator since 2002 and has served as a PI on more than 200 clinical trials, which have enrolled over 1,000 patients.
Dr. Nash currently conducts and supports Phase 1 trials at Accel Research Sites Florida locations in addition to running several phase 1 trials at the Decatur, Georgia-Accel Research-NeuroStudies site.
Dr Nash supports several high-volume vaccine trials in both Georgia and Florida. Dr Nash, a board-certified neurologist since 1995, specializes in Alzheimer's, Parkinson's, migraine, and stroke research.
Dr. Nash is a Fellow of the American Heart Association as well as a Fellow of the Academy of Physicians in Clinical Research. Dr Nash has many peer reviewed publications and has been a speaker at several national neurology academy meetings. Dr Nash has a lifelong commitment to improving treatment options through neurology research.
Ready to be part of healthcare history? Find the right clinical trial for you.