Date Published: 09/09/2022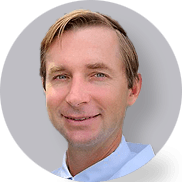 Dr. Robert Routh is a principal investigator in the Accel Research Sites Network. He currently acts as assistant professor at the Philadelphia College of Osteopathic Medicine, Atlanta Campus. He recently became interested in clinical research and joined the Accel team with his first trial for chronic open-angle glaucoma or ocular hypertension. His areas of expertise include ophthalmology, glaucoma, cataracts, ocular disease management, cataract surgery, and more.
Dr. Routh attended medical school at the University of Florida and completed his ophthalmology residency program at Louisiana State University in New Orleans in 2013. He is a member of the Academy of Ophthalmology, the American Society of Cataract and Refractive Surgeons, and the Florida Medical Association.
Ready to be part of healthcare history? Find the right clinical trial for you.