Date Published: 09/09/2022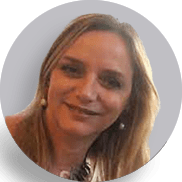 Dr. Rosario Hidalgo is a principal investigator and sub-investigator at Accel Research Sites' St. Pete location. She joined Accel Research Sites in 2021. She has been conducting CNS clinical trials since 1998. Her areas of expertise include mood disorders (bipolar disorder, depression, TRD), all the anxiety disorders, PTSD, schizophrenia and others.
Dr. Hidalgo has clinical research experience both at academic institutions (Duke University 1998-2005 and University of South Florida 2006-2012) as well as in private research sites. At USF she rose to the position of director of the Depression and Anxiety Research Institute (DARI) from 2010 to 2012. Since 2012, she has been the medical director of Tampa Comprehensive Psychiatry, LLC and continued to be involved in clinical research in private sites.
Dr. Hidalgo obtained her medical degree at the University of Buenos Aires in Argentina and completed her general psychiatry residency at Duke University with a fellowship in clinical psychopharmacology with the Duke-GlaxoSmithKline program. Dr. Hidalgo is board certified by the American Board of Psychiatry and Neurology (ABPN), a fellow of the American Psychiatric Association and a member of the Florida Psychiatric Association. She has over 16 publications in peer-reviewed journals and is fluent in both English and Spanish. Dr. Hidalgo volunteers at the Judeo Christian Health Clinic providing free psychiatric care to the working poor of Tampa Bay.
Ready to be part of healthcare history? Find the right clinical trial for you.