Date Published: 10/11/2022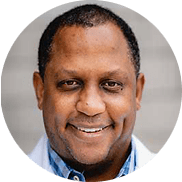 Dr. Rowell S. Ashford, II, is a principal investigator at Accel Research Sites' Birmingham, Alabama location. He is also currently a gynecologist at Cahaba Medical Care-OBGYN and Baptist Health Centers in Birmingham. Dr. Ashford has been with Accel Research Sites since 2018, and his areas of expertise include obstetrics and gynecology and women's health. 
Dr. Ashford was the chair of the Department of Obstetrics and Gynecology at Baptist Princeton Hospital and Cooper Green Mercy Health System, where he also served as Institutional Review Board chair and medical director of the National Community Center of Excellence in Women's Health. He has won numerous awards and honors, including the Baptist Health System Compassion Award in 2015, and he has written abstracts about gynecological conditions and cervical cancer and been published in Cancer Gene Therapy and the Journal of Bacteriology. 
Ready to be part of healthcare history? Find the right clinical trial for you.