Date Published: 09/09/2022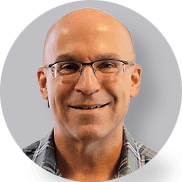 Dr. Timothy J. Wierzbicki is a principal investigator in the Accel Research Sites Network. He has participated in numerous clinical trials since 2009 and has served as a principal investigator with Accel Research Sites since 2018. His area of expertise is neurology, and he has worked on trials involving multiple sclerosis, dementia, Parkinson's disease, migraine headaches, epilepsy and Alzheimer's.
Dr. Wierzbicki is the owner of the Brain & Spine Institute, which he founded in 2013. His previous experience as a neurologist includes Neurology Associates of Ormond Beach and The Cleveland Clinic Foundation in Ohio. He has been twice named a diplomate by the American Board of Psychiatry and Neurology, and he holds an NIH Stroke Scale Certification and a Carotid Ultrasound Certification. His medical society memberships include the American Medical Association, American Academy of Neurology, AAN Section of Interventional Neurology, American Society of Neuroimaging, American Stroke Association, and the American Heart Association.
Ready to be part of healthcare history? Find the right clinical trial for you.