Date Published: 07/17/2023
Accel Research Sites named Tampa Bay Times Best of the Best 2023 finalist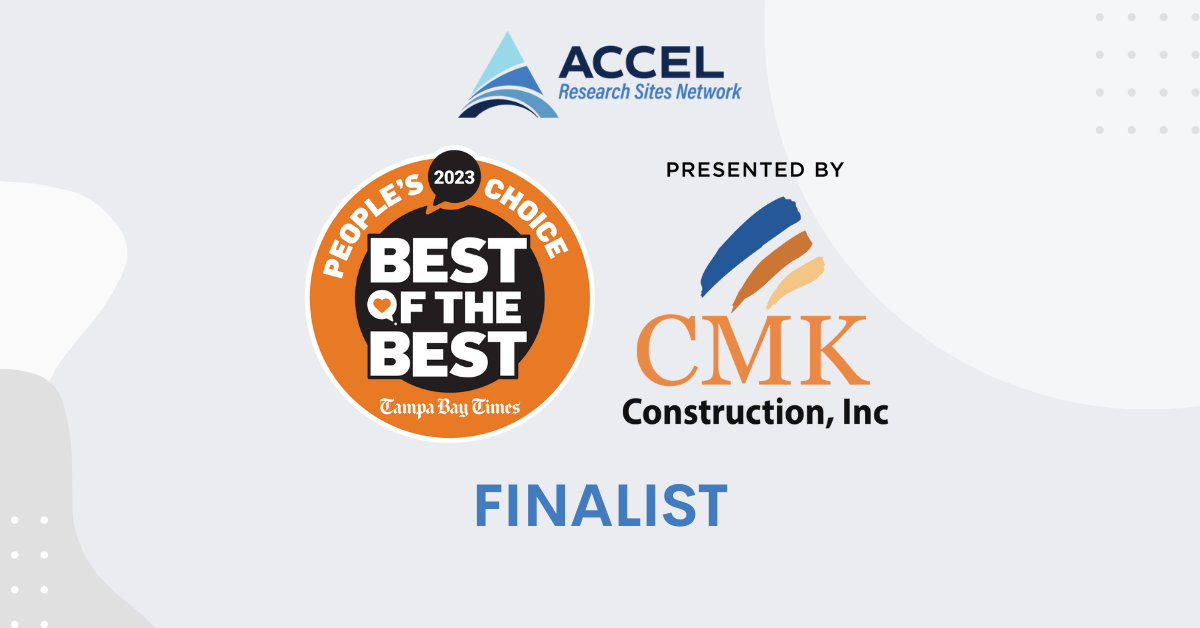 Accel Research Sites has been named a finalist in the Tampa Bay Times Best of the Best 2023.
Best of the Best 2023 is a vote-based contest focusing on and highlighting the best businesses, companies, groups, locations, items and services in the Tampa Bay, Florida area. The community nominates their favorite businesses, people and places and votes on one choice in each category.
With almost 500,000 votes compared to last year's 135,000 votes, Accel Research Sites St. Petersburg-Largo was voted one of three finalists in the Best Clinical Research category.
Located in the heart of Pinellas County and conveniently accessible from the greater Tampa Bay area, Accel St. Petersburg-Largo is a multi-therapeutic research unit that conducts Phase II – IV studies and has on site lab, pharmacy, and infusion capabilities.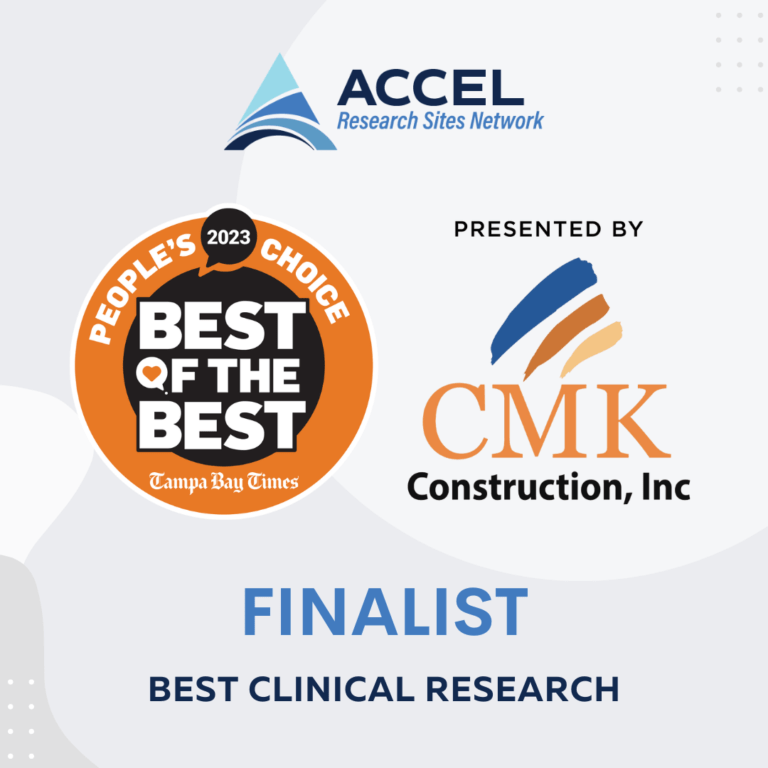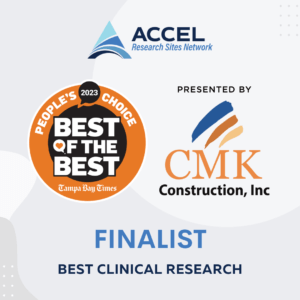 Ready to be part of healthcare history? Find the right clinical trial for you.