A Clinical Research Study For Active Rheumatoid Arthritis (RA)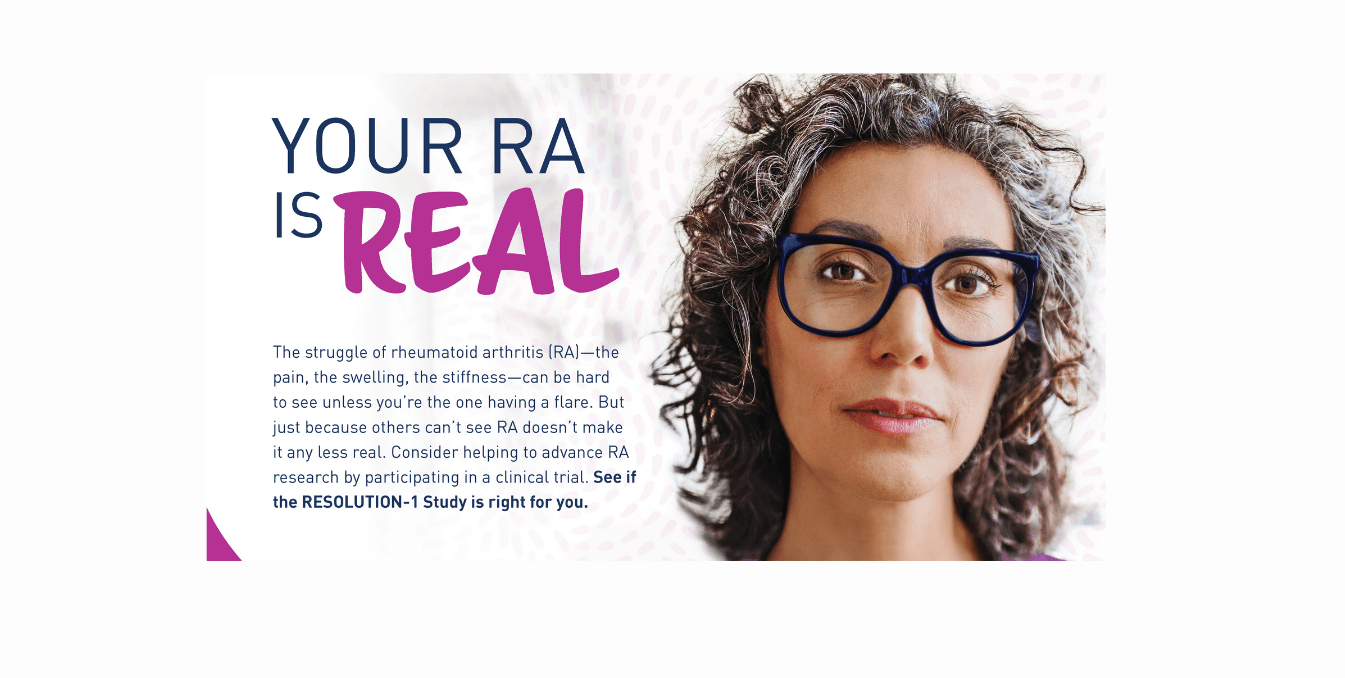 YOUR RA IS REAL
The struggle of rheumatoid arthritis (RA)-the pain, the swelling, the stiffness-can be hard to see unless you're the one having a flare. But just because others can't see RA doesn't make it any less real.
Consider helping to advance RA research by participating in a clinical trial. See if the RESOLUTION-1 Study is right for you.
You may be able to participate in the RESOLUTION-1 Study if you:
Are 18 years of age or older
Were diagnosed with RA as an adult
Are currently experiencing moderate to severe RA
Have tried other treatments for RA but haven't seen improvement
If you qualify and choose to participate, you will receive all study-related care at no cost.
Compensation may be provided for travel and expenses.