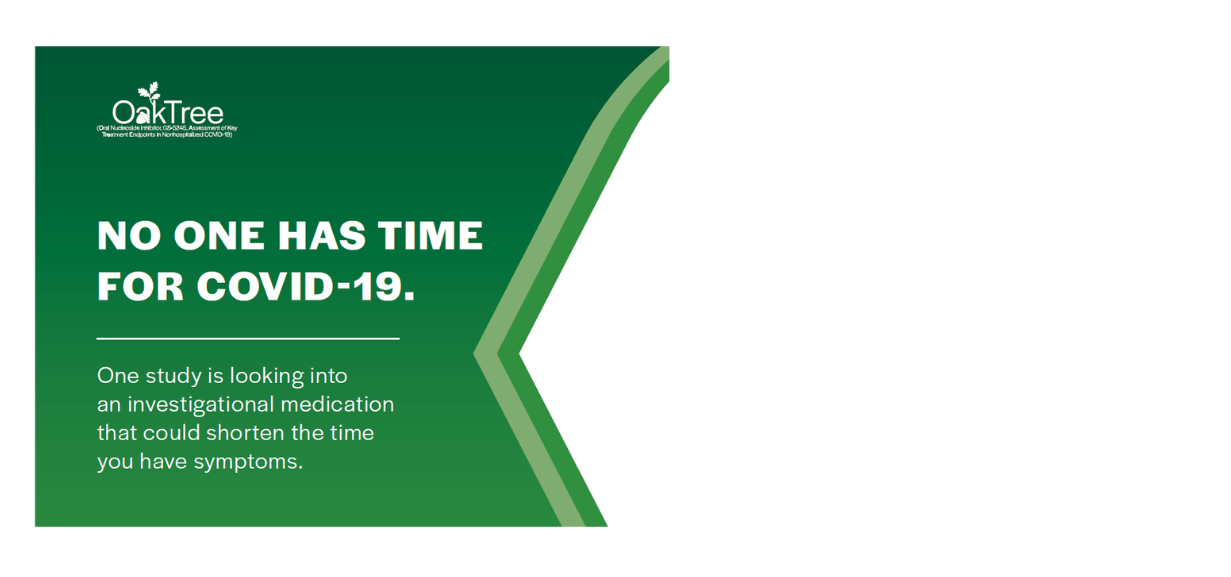 What is the OakTree Study?
If you have been recently diagnosed with COVID-19, you may be interested in the OakTree Study. This clinical research study is
testing the effectiveness and safety of an investigational medication for COVID-19 called GS-5245. Researchers want to see if GS-5245
can shorten the length of time you have symptoms.
To be considered for the study, you must:
Be 12 to 64 years of age.
Have tested positive for COVID-19 in the past 3 days.
Have had COVID-19 symptoms for no more than 3 days.
NOT be at risk for developing serious disease.
NOT be currently hospitalized or require hospitalization.
Both vaccinated and unvaccinated people will be considered for this study. If you had a vaccine or booster, you must have received it more than 4 months before starting the study.
See if you qualify.