Are you managing high triglyceride levels?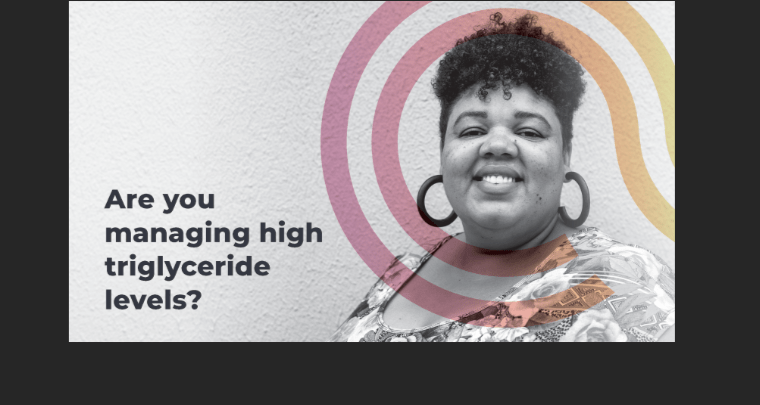 The CORE2 study is exploring an investigational study drug for severe hypertriglyceridemia.
You may qualify if you meet the following requirements:
You are 18 years of age or older
You have very high triglyceride levels (at least 500 mg/dL [5.65 mmol/L])
You are taking lipid-lowering medication
Other requirements will apply.
The CORE2 study lasts about 16 months and involves the following:
Be randomly assigned to receive the study drug or placebo. Participants have a greater chance of receiving the study drug than the placebo
Receive health assessments. You will visit the study clinic to receive most assessments. There may be an option to complete some study visits at home
Receive regular dietary counseling. You will receive dietary counseling to help you maintain a low-fat diet during the study.