HPV & COVID-19 Vaccines for Ages 9 to 11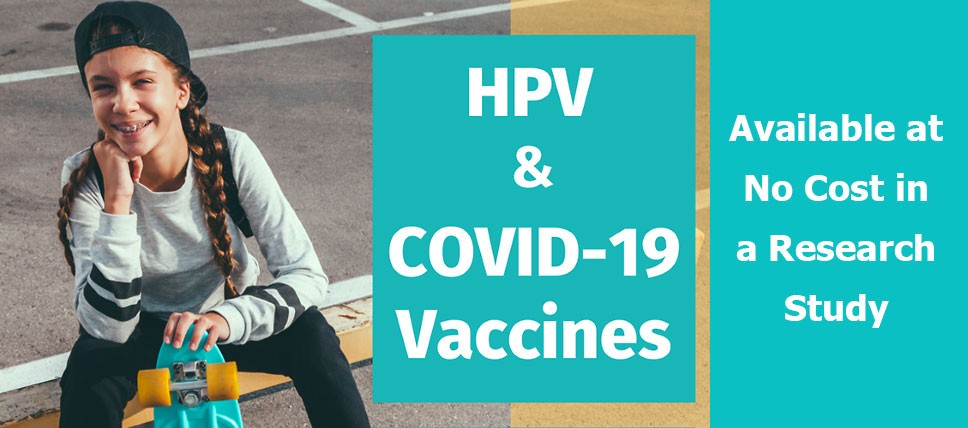 Description
Healthy children between the ages of 9 and 11 years old may be eligible for no-cost Human Papilloma Virus (HPV) and COVID-19 vaccines.
Your child does not need health insurance to participate in the study.
Reimbursement may occur for each study visit to help cover the costs of travel and expenses.
See if your child is eligible.
Requirements
Are aged 9-11, Are healthy