New Clinical Study for Long COVID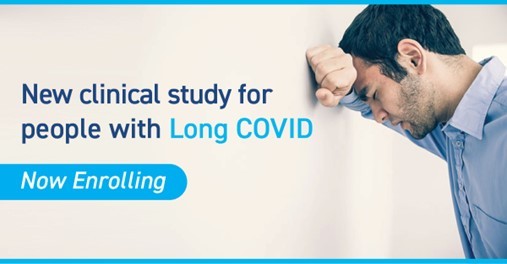 Let's do something about long COVID.
If you are 18 – 65 years old and are experiencing lingering COVID symptoms for more than 3 months after your initial infection,
you may be eligible to participate in a new clinical research study.
The study is for an investigational drug that may help improve Long COVID symptoms when taken once nightly at bedtime for 14 weeks.
No cost to participate
Compensation for time and travel