Participate in Local RSV Vaccine Research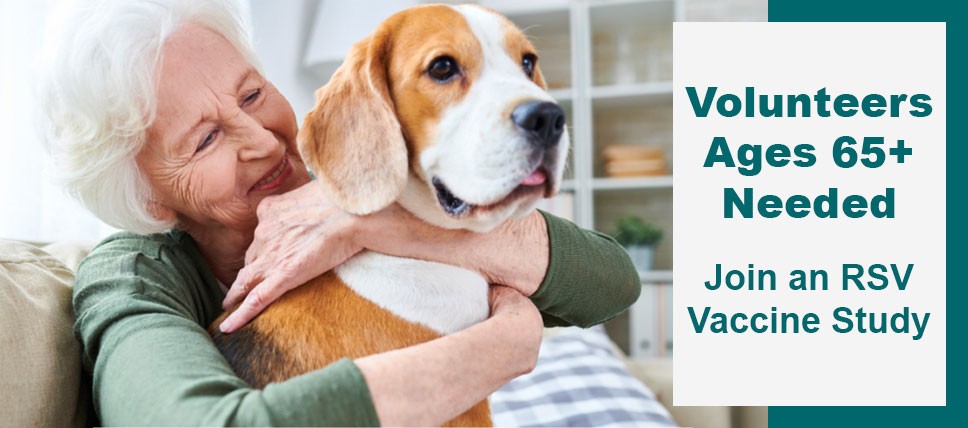 Description
Each day, clinical research uncovers new information about medical conditions and how we can better treat or prevent them.
Your participation in this clinical trial is a key part in advancing the future of healthcare for yourself and others.
You do not need health insurance to participate, and if you are eligible for the study, you will receive the study vaccine and all doctor's visits at no cost.
Compensation provided at the end of each study visit.
Requirements