Date Published: 08/24/2023
Accel principal investigator shares insight on trial that links routine vaccines with lower Alzheimer's risk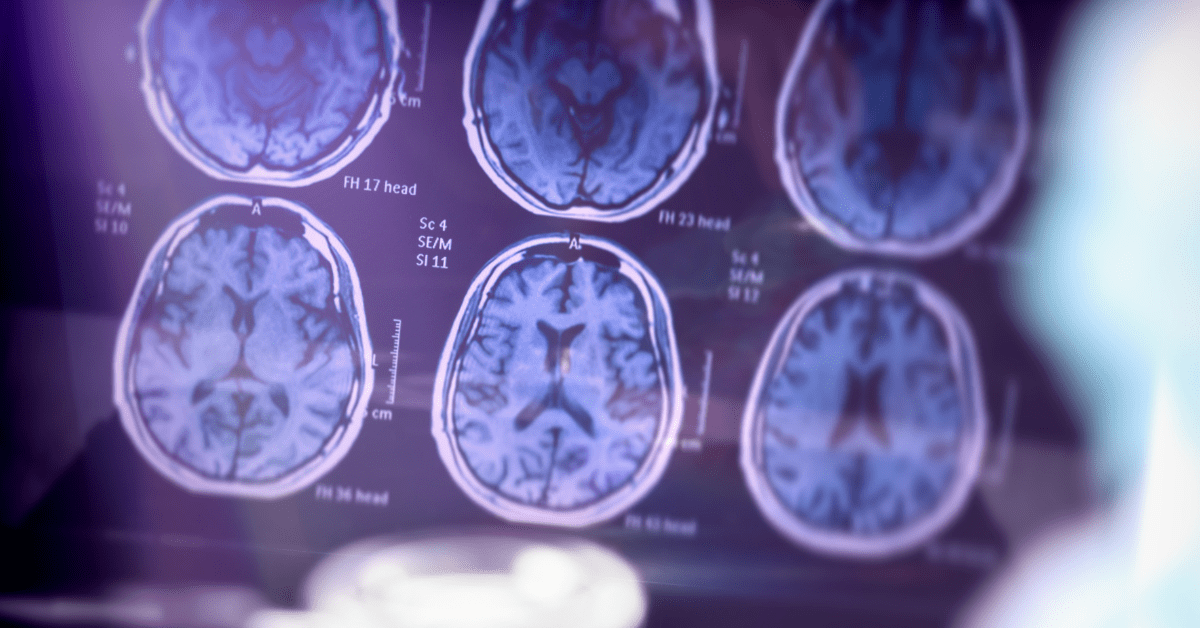 A new study which appeared in the Journal of Alzheimer's Disease found that several vaccinations commonly given to adults are associated with a reduced risk of developing Alzheimer's disease.
Dr. Marshall L. Nash, chief principal investigator at Accel Research Sites-NeuroStudies Decatur location and Medical Director for the NeuroStudies subnetwork within Accel Research sites, shared his expertise with Medical News Today on the study and how vaccines relate to Alzheimer's risk.
Click here to read the full story.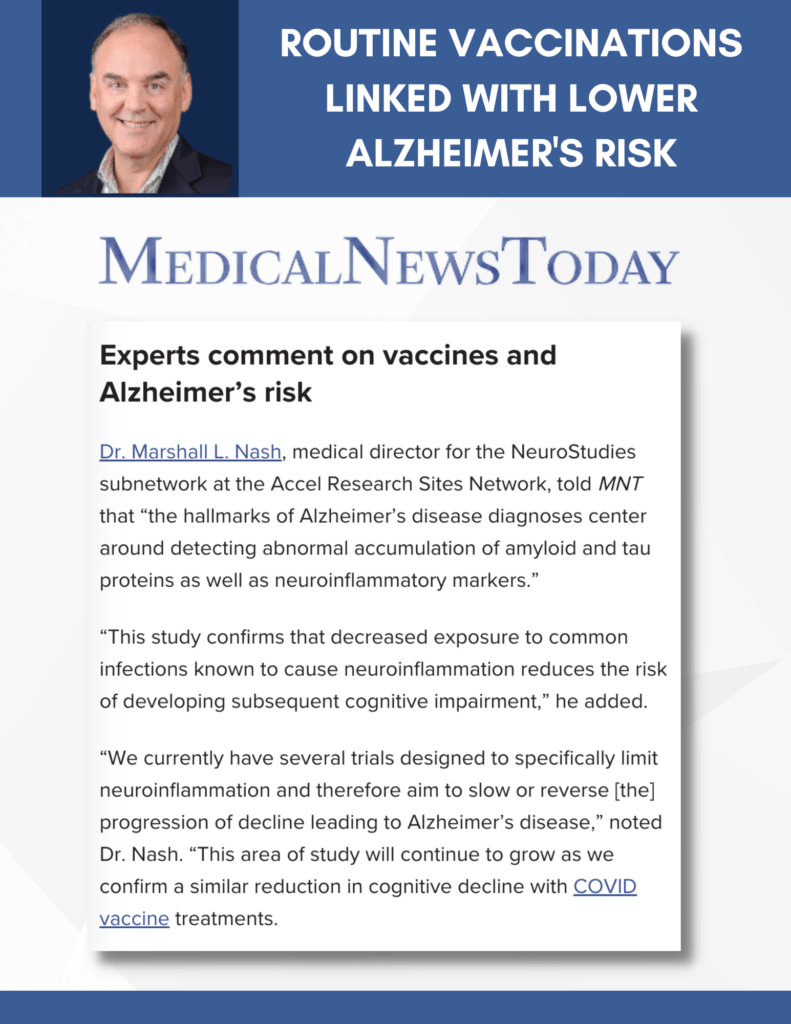 Ready to be part of healthcare history? Find the right clinical trial for you.