Date Published: 08/31/2023
Accel Research Sites CFO David Lamadrid selected as C-Suite Award honoree by OBJ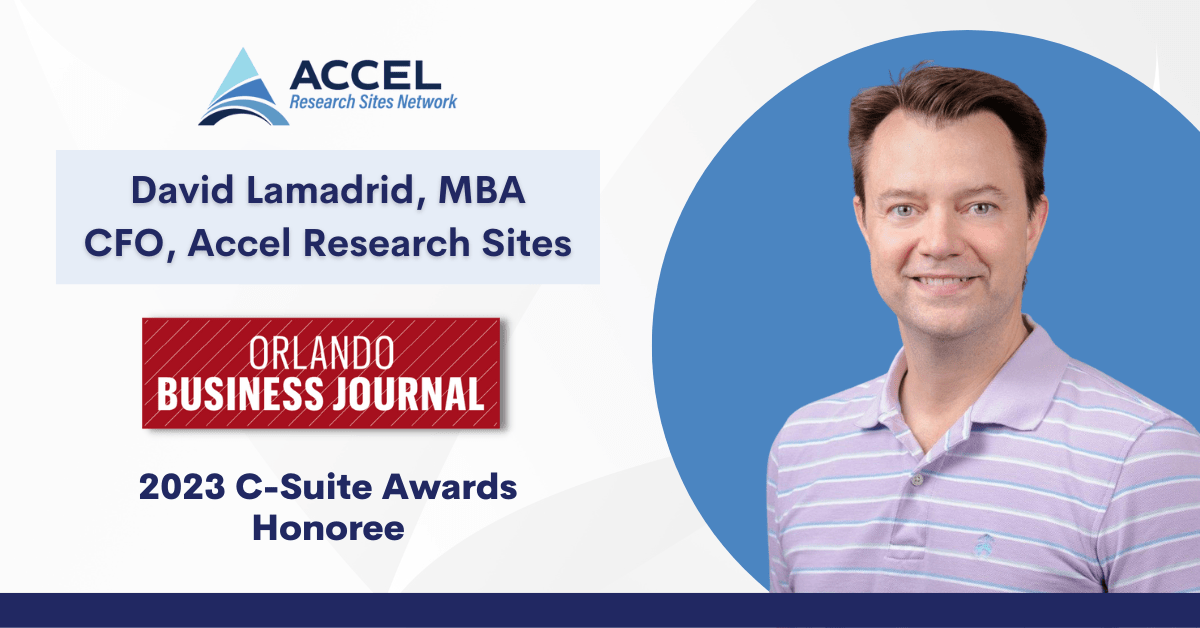 David Lamadrid, CFO of Accel Research Sites, was chosen as one of Orlando Business Journal's 2023 C-Suite Award honorees. Lamadrid is honored along with 22 of the region's top leaders and outstanding performers in their areas of expertise for contributions and commitment to their professions and the local community.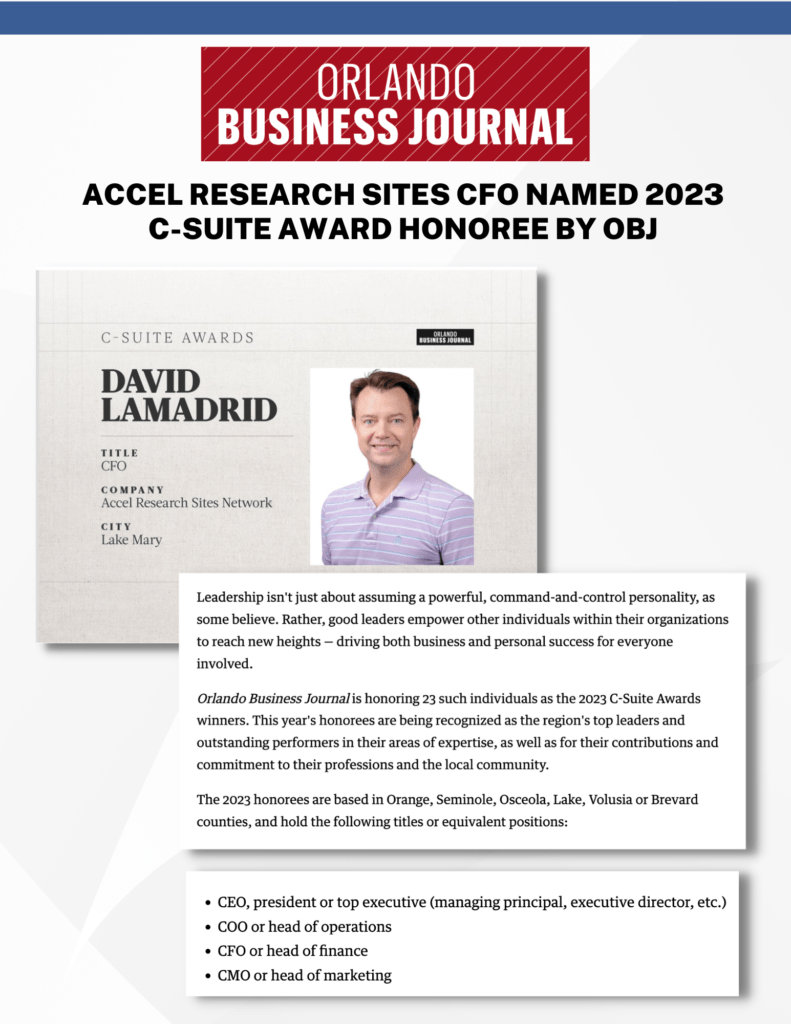 Read the full story here.
Ready to be part of healthcare history? Find the right clinical trial for you.