Date Published: 03/20/2023
Accel Research Sites honored among 2023 Diversity in Business Award winners
Accel Research Sites has been selected as a winner of the Orlando Business Journal's 2023 Diversity in Business Awards. The organization was named among 18 Central Florida companies, organizations and business leaders who are leading the charge in diversity, equity and inclusion efforts.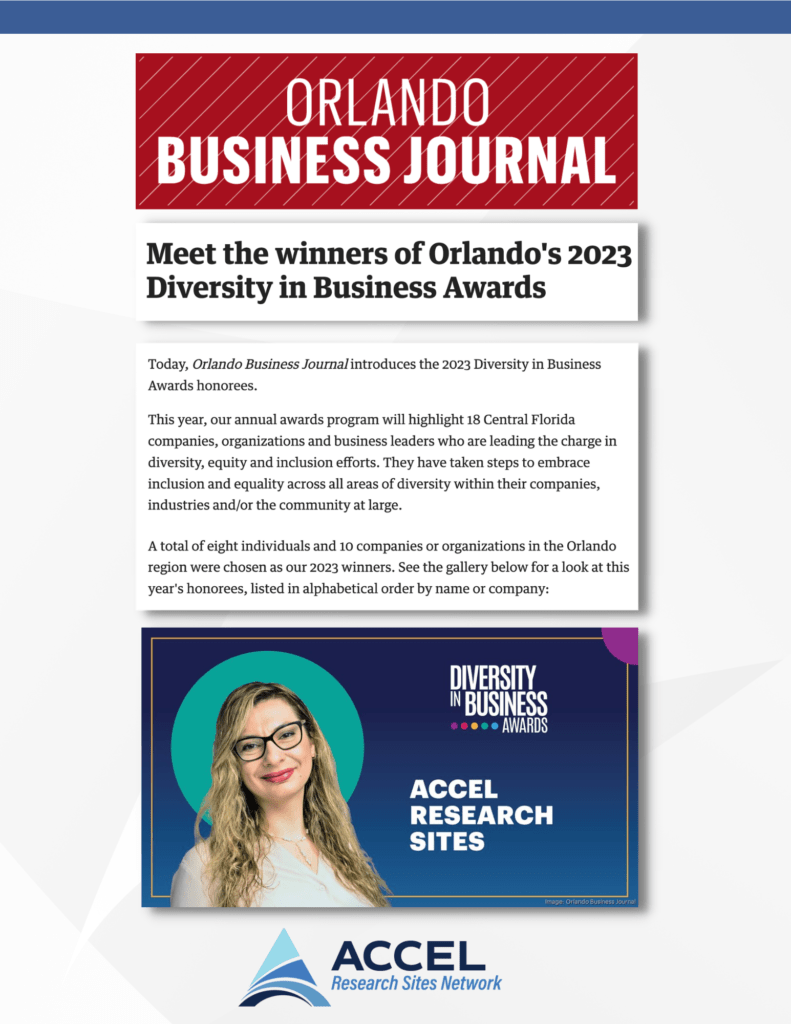 To see this year's honorees, click here.
Ready to be part of healthcare history? Find the right clinical trial for you.