Date Published: 09/09/2022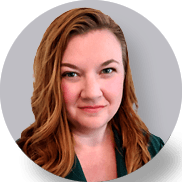 Dr. Andrea Marraffino is a principal investigator at Accel Research Sites' Maitland location. She has served as a principal investigator since 2013. Dr. Marraffino has completed 180 clinical trials and has extensive experience with attention-deficit/hyperactivity disorder (ADHD), major depressive disorder (MDD), schizophrenia, bipolar disorder, Alzheimer's disease, anxiety disorders, autism spectrum disorder (ASD), and post-traumatic stress disorder (PTSD). She has worked in United States Armed Forces training development research and in regulatory and IRB departments for the MD Anderson Cancer Center Clinical Trials Office in Orlando.
Dr. Marraffino previously held a Secret clearance from the Department of Defense Security and actively holds certification in Good Clinical Practices (GCP) and IATA dangerous goods processing and shipping. She is a member of the Florida Medical Association, Association of Clinical Research Professionals (ACRP), Society of Clinical Research Associates (SOCRA), and the National Alliance on Mental Illness (NAMI).
Ready to be part of healthcare history? Find the right clinical trial for you.