Date Published: 09/09/2022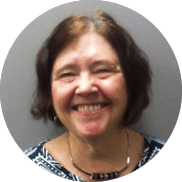 Dr. Deborah A. Burke is a principal investigator at Accel Research Sites' St. Pete location. She has been with Accel since 2019 and has completed 149 clinical trials as a principal investigator, with studies primarily in neurology. Other study areas include multiple sclerosis, Alzheimer's Disease, traumatic brain injury, Parkinson's Disease, pain syndromes such as peripheral neuropathy, post-herpetic neuralgia, and migraine headache. In addition to her work at Accel, Dr. Burke also serves as an adjunct professor and movement disorder neurologist at the Parkinson's Disease and Movement Disorders Center at the University of South Florida in Tampa.
Dr. Burke spent nearly 14 years as a neurologist with the Roskamp Institute in Sarasota, and has worked for both Innovative Research and Comprehensive Neuroscience for more than a decade. She is a member of the American Academy of Neurology and the Florida Medical Association, and is also board certified by the American Board of Psychiatry and Neurology (ABPN). Her medical training was at Boston University School of Medicine, with neurology residency at the University of South Florida, which led to her ABPN certification. Her fellowship was from USF in Movement Disorders, a neurology subspecialty.
Dr. Burke has a graduate degree in in Community Mental Health Counseling, which earned her a LCSW license in Massachusetts, and worked with schizophrenics in the community after getting her M.Ed. Since receiving her MD, she has accomplished studies in depression, anxiety, bipolar disorder, ADHD, and in behavioral issues associated with multiple CNS degenerative diseases.
Ready to be part of healthcare history? Find the right clinical trial for you.