Date Published: 09/09/2022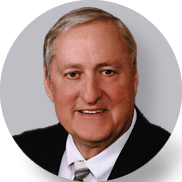 Dr. Hayes T. Williams serves as the medical director and lead principal investigator for the Accel Research Sites Birmingham Clinical Research Unit. He's been with the company since 2008. Dr. Williams has completed 193 clinical trials, and his areas of expertise include anesthesiology, autoimmune diseases, cardiovascular, dermatology and more. He has been a top enroller in many trials.
Dr. Williams was previously the medical director and principal investigator at West Alabama Research and an investigator at Capstone Clinical Trials, Inc. He also held anatomy teaching positions at Louisiana State University Medical School and the University of Mississippi Medical School in Jackson. He is certified as a State Board Examiner in Louisiana and Alabama and holds an ACLS Certification. He is a member of the Pan American Congress of Anatomy and the Southern Society of Anatomists.
Ready to be part of healthcare history? Find the right clinical trial for you.