Date Published: 10/11/2022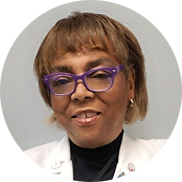 Dr. Sarah A. Holder is a principal investigator at Accel Research Sites. Dr. Holder has over 30 years of experience in private practice as an OB/GYN and joined Accel Research Sites in 2021. Her areas of expertise include OB/GYN and women's health studies. Prior to joining Accel, Dr. Holder spent 10 years working in research with IC Research.
Dr. Holder received her bachelor's degree in psychology from the University of Michigan and earned her medical degree from Wayne State University School of Medicine in Detroit.  Her residency in OB/GYN was completed at St. Joseph-Mercy Hospital and The University of Michigan in Ann Arbor, Michigan.
Ready to be part of healthcare history? Find the right clinical trial for you.