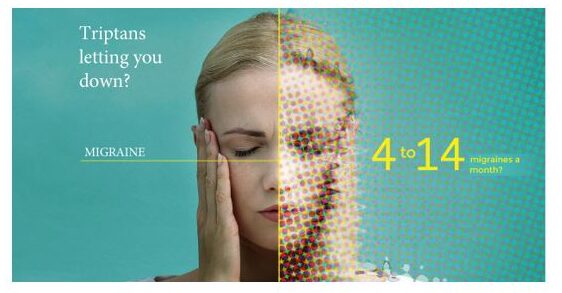 Triptans letting you down?
Still struggling to adequately manage your migraine? Contact our study team to find out if you qualify for a 24-week clinical research study.
The study's active drug is FDA- and EMA- approved for the acute treatment of migraine and will be provided at no cost to you. Health insurance is not required to take part in this study, and compensation for travel may also be provided.