Having Trouble Controlling Your Blood Pressure?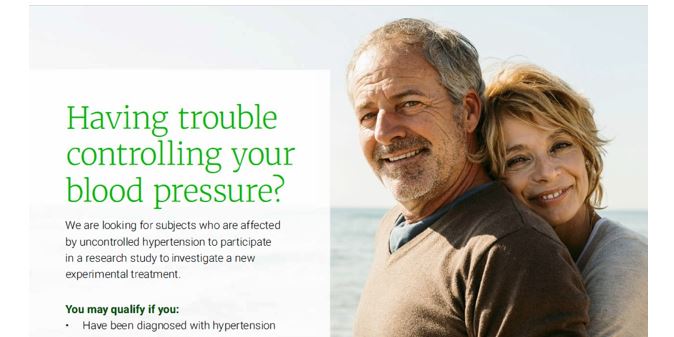 Consider participating in the ADVANCE-HTN Clinical Trial for a chance to contribute to research that may lead to more effective treatment options for uncontrolled blood pressure.
We are looking for subjects who are affected by uncontrolled hypertension to participate in a research study to investigate a new experimental treatment.
You may qualify if you:
Have been diagnosed with hypertension
Are regularly taking two or more hypertension medications
Do not work night shifts