Date Published: 06/02/2023
Lora Parahovnik featured among Orlando Magazine's 2023 Women Who Move the City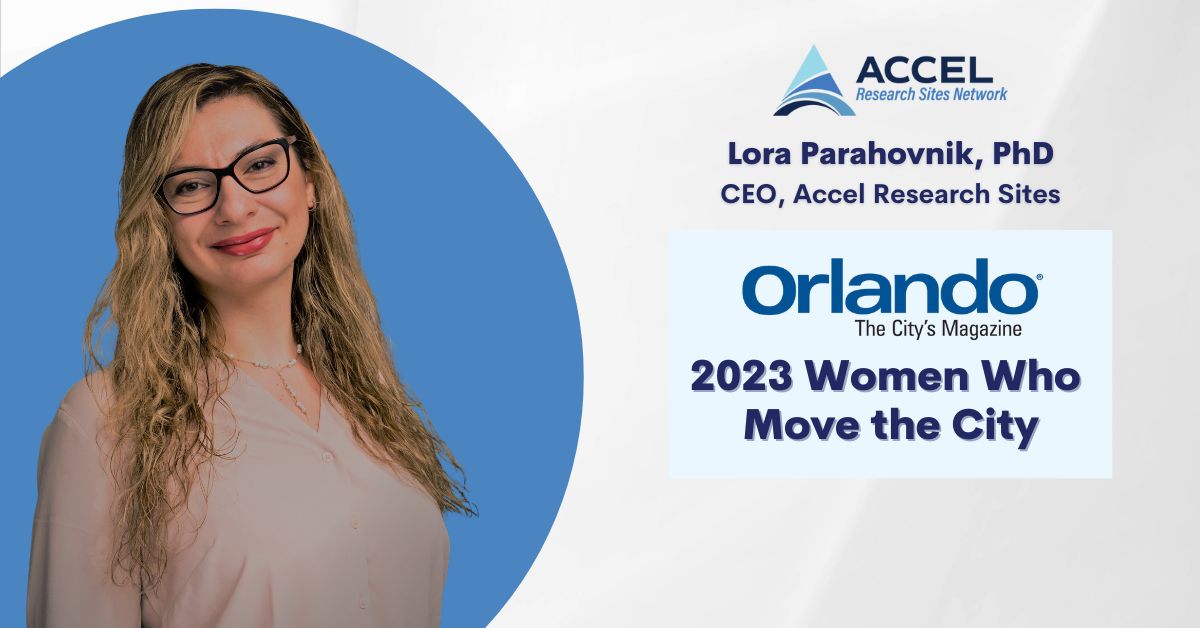 Lora Parahovnik, CEO of Accel Research Sites, was chosen as one of Orlando Magazine's 2023 Women Who Move the City. Orlando Magazine published a feature on Parahovnik in its June 2023 issue.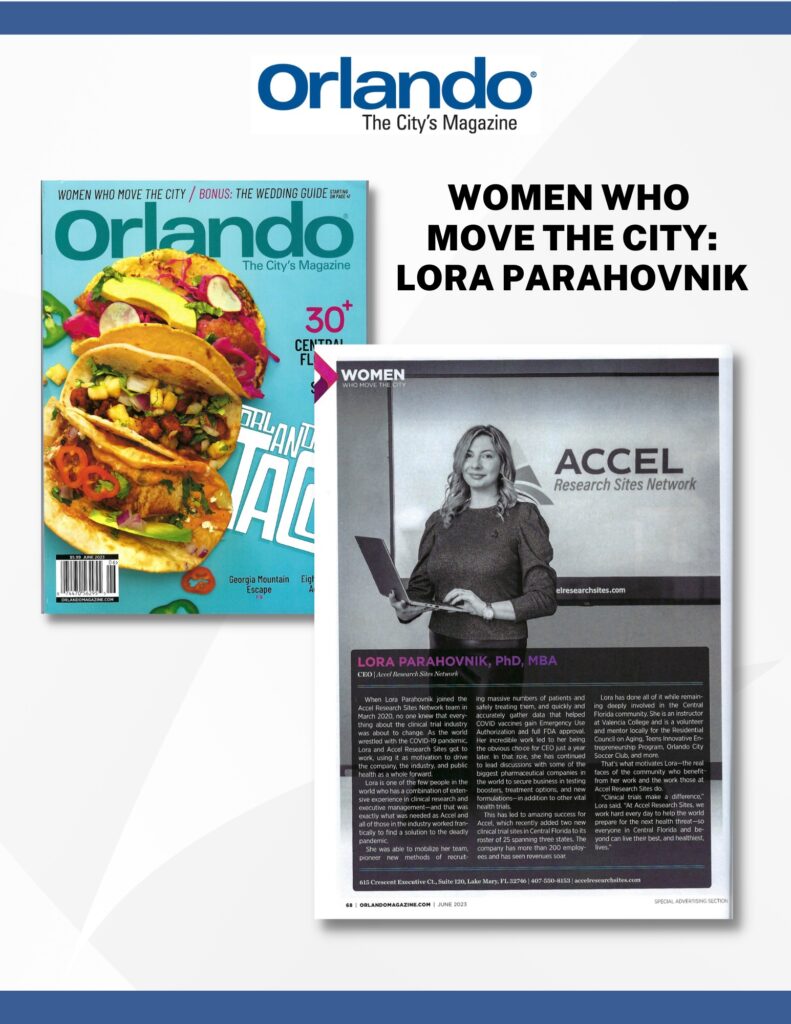 The award recognizes business, civic and educational leaders who work to bring about positive change and enhance the quality of life in the Orlando community.
Ready to be part of healthcare history? Find the right clinical trial for you.